In the ever-evolving world of digital finance, cryptocurrency stands as a beacon of transformative change. Once a niche interest, it has burgeoned into a global phenomenon, reshaping the contours of investment and commerce. Central to this digital revolution is crypto mining, a complex yet rewarding process that powers the blockchain networks. As the crypto landscape broadens, it not only offers lucrative investment opportunities but also ushers in a wave of new jobs and skills. Dive into this comprehensive overview to grasp the essence of the digital gold rush and the myriad of professional avenues it unveils.
A New Economic Frontier
Cryptocurrencies have undeniably shifted the paradigms of the economic world. These digital assets have introduced us to a realm where traditional boundaries of trading, investing, and financial operations are being continuously redefined. In this transition, the emphasis is not just on the transactional aspect but also on the technological foundations that drive it.
The comparison of the crypto boom to the gold rush is not accidental. Both phenomena were sparked by the allure of newfound wealth, causing individuals and entities to delve into uncharted territories. In the crypto world, this exploration extends beyond mere trading and hones into the intricate processes that validate and secure digital transactions: the realm of crypto mining.
The Landscape of Crypto Mining Jobs
Mining in the crypto context is far from the literal digging of precious metals, but the objective remains analogous: unearthing value. It revolves around the utilization of computational power to validate and secure blockchain transactions, a process crucial to the integrity and functionality of decentralized networks.
As more individuals and institutions recognize the potential returns from mining, the demand for adept miners has surged. This surge is not solely based on hardware capabilities but, more importantly, on the profound understanding and skills related to mining practices. Consequently, the crypto mining job market is diverse, encompassing roles from technical setup and maintenance to strategy and market analysis.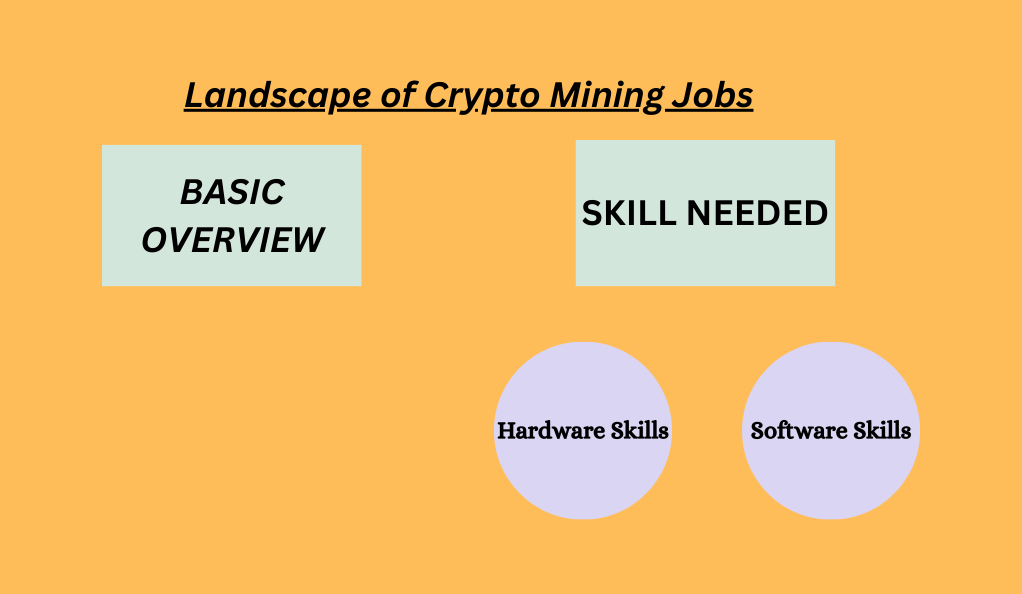 Basic Overview of Crypto Mining
In the vast universe of cryptocurrencies, mining serves as the foundational bedrock. It's the process by which new digital coins are introduced into circulation, but it's not merely about coin creation. Miners use powerful computers to solve complex mathematical problems, and upon solving these, a new block is added to the blockchain, which is essentially a public ledger.
But why do miners invest in expensive setups and spend enormous amounts of energy in this process? The incentive is two-fold. Firstly, they are rewarded with newly minted coins for their efforts, and secondly, they earn transaction fees from users who pay to have their transactions included in the new block. This dual reward model ensures the sustainability and profitability of the mining endeavor.
Skills Needed for Crypto Mining
Crypto mining is not a plug-and-play operation. It demands a robust skillset, both in terms of hardware and software, to optimize the process and yield desired returns. The crypto ecosystem is continuously evolving, and miners need to stay abreast of technological advancements, energy efficiencies, and market dynamics.
Hardware Skills
The hardware aspect of mining is intricate. It's not just about setting up machines, but also about understanding the nuances of various components. ASICs (Application-Specific Integrated Circuits) and GPUs (Graphics Processing Units) are central to the mining operation. Knowing their capabilities, energy consumption patterns, and performance metrics is pivotal.
Furthermore, a successful miner also needs skills in maintaining these machines. This includes periodic hardware updates, troubleshooting potential issues, and ensuring that the rigs are cooled adequately to avoid overheating. In essence, a holistic understanding of the mining hardware ecosystem is non-negotiable for anyone aspiring to make a mark in this domain.
Software Skills
On the flip side of the mining coin lies the software realm. Effective mining is as much about software proficiency as it is about hardware prowess. Miners must familiarize themselves with a variety of mining software tailored for different cryptocurrencies and be fluent in their operation and customization.
Beyond mere operational knowledge, there's a need to understand blockchain algorithms, security protocols, and network dynamics. An adept miner is always vigilant, ensuring that their systems are immune to potential cyber threats. They must also keep pace with software updates and new algorithms, which are frequent in the rapidly evolving crypto space.
Crypto Beyond Mining: Other Jobs in the Ecosystem
Cryptocurrency is not a monolithic entity. Beyond the domain of mining lies a vast expanse of roles, technologies, and opportunities. As the crypto realm diversifies, so does its job market, presenting a plethora of avenues for enthusiasts to explore and specialize in.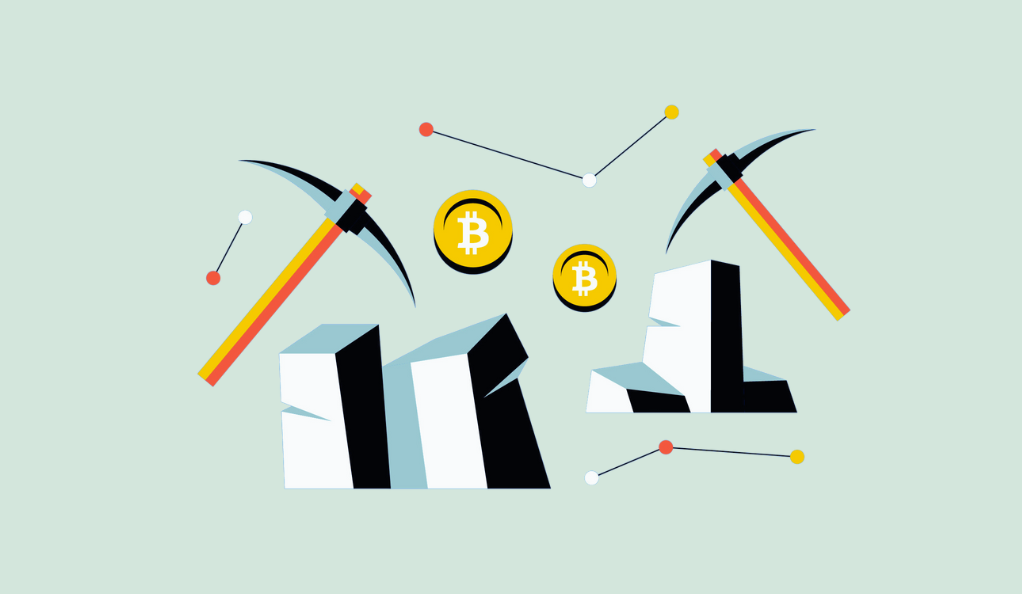 Blockchain Development
Blockchain is often dubbed as the technology underpinning cryptocurrencies. It is a decentralized ledger that records transactions across multiple computers, ensuring transparency and security. As a pivotal component of the crypto ecosystem, blockchain offers a multitude of job roles.
Developers in this space work on the architecture of blockchain systems, optimizing protocols, and ensuring seamless integration with various applications. They're also responsible for designing smart contracts, which are self-executing contracts where the terms of agreement or conditions are written directly into lines of code. With numerous cryptocurrencies and platforms leveraging blockchain, the demand for proficient developers is ever on the rise.
Decentralized Finance (DeFi)
The concept of DeFi is revolutionary. By leveraging blockchain technologies, it aims to recreate traditional financial systems like lending, borrowing, and trading but without centralized authorities or intermediaries. DeFi platforms are inherently transparent, open-source, and operate on global scales, making them immensely appealing to users worldwide.
Understanding DeFi
Decentralized Finance is more than just a buzzword. It represents a seismic shift in how financial transactions are perceived and executed. At its essence, DeFi eliminates the need for intermediaries such as banks or brokers. This means that services like loans or insurances are directly executed between parties via smart contracts on a blockchain.
The beauty of DeFi is its inclusivity. It's not restricted by geography, status, or institutional biases. Anyone, anywhere with an internet connection can access DeFi platforms and avail their services. This democratization of finance has immense implications, especially for regions with limited traditional banking access.
Job Opportunities in DeFi
The explosion of DeFi platforms has led to a burgeoning job market. From protocol development to governance models and from market analysis to user experience design, the spectrum of DeFi job roles is vast.
For instance, a protocol developer in the DeFi space would work on creating and refining algorithms that facilitate decentralized transactions. On the other hand, a market analyst would study the trends, user behaviors, and market dynamics to derive actionable insights for DeFi platforms. As more users gravitate towards decentralized financial services, the demand for experts in this domain will only escalate.
Tools and Platforms Revolutionizing the Space
The rapid growth of the crypto and blockchain domain has inevitably led to the emergence of tools and platforms designed to make these technologies more user-friendly, efficient, and secure. These innovations not only enhance the user experience but also empower individuals to better understand and navigate the crypto world.
Educational Resources for Aspiring Miners
For those keen on venturing into crypto mining, the learning curve might seem daunting. However, several platforms have risen to the occasion, offering meticulously crafted courses, tutorials, and resources catering to varying proficiency levels.
These platforms cover a spectrum of topics, from the basics of blockchain and cryptocurrencies to advanced mining techniques and strategies. By democratizing knowledge, they're ensuring that anyone with the zeal to learn can access quality education and insights, bridging the gap between novices and experts.
Navigating the Future
The realm of crypto, in its essence, is dynamic. With technological advancements, regulatory shifts, and market volatilities, it's a space that's continuously evolving. Thus, for anyone looking to build a career or business in this domain, adaptability and continuous learning are not just assets but necessities.
In this ever-shifting landscape, being proactive is key. Keeping an ear to the ground, understanding emerging trends, and constantly upskilling will not only ensure survival but thrive in this digital frontier. The opportunities are boundless, and so is the potential for innovation and growth.
Conclusion
Cryptocurrency has ushered in a new age, an age where the lines between the digital and the tangible blur, presenting a myriad of opportunities and challenges. From mining to blockchain development and from trading to DeFi, the avenues are diverse. As the world gravitates more towards decentralized platforms and systems, understanding and embracing these technologies is not just beneficial but imperative for future success.
FAQs
What is the main purpose of crypto mining?
Crypto mining serves as a mechanism to validate and secure blockchain transactions. It ensures the integrity and functionality of decentralized networks. Additionally, miners are rewarded with newly minted coins and transaction fees, making it a profitable venture for many.
Is blockchain limited to cryptocurrencies?
No, while blockchain is the foundational technology behind cryptocurrencies, its applications extend beyond. It can be leveraged for any transaction or data storage that requires transparency, security, and decentralization. This includes sectors like healthcare, real estate, supply chain, and more.
What is DeFi and why is it gaining traction?
Decentralized Finance, or DeFi, aims to recreate traditional financial systems without centralized authorities or intermediaries using blockchain technologies. Its transparency, global scale operation, and elimination of intermediaries make it appealing, especially to those with limited access to traditional banking systems.
Are there platforms to learn about crypto mining?
Yes, several educational platforms offer courses and resources on crypto mining and related topics. These range from beginner to advanced levels, ensuring anyone keen on learning can access relevant information.
Is a career in crypto sustainable given its volatility?
While the crypto market is volatile, the underlying technologies and concepts, especially blockchain, have widespread applications. Thus, a career in crypto, especially in areas like blockchain development or DeFi, is deemed sustainable and promising.