In an era where technology continuously redefines boundaries, cryptocurrency stands out as a beacon of hope for financial inclusion. Bridging gaps that traditional banking systems couldn't, cryptocurrency promises a world where everyone, regardless of their geographic location or socioeconomic status, has an opportunity to engage in the global economy. For the unbanked – those sidelined by mainstream finance – this digital revolution offers a chance at economic empowerment and freedom. Dive into the transformative journey of cryptocurrency and its profound impact on the world's unbanked population.
A Peek into the World of the Unbanked
Who are the Unbanked?
The unbanked are individuals who don't have access to traditional banking services. This may be due to various reasons such as lack of resources, living in remote areas without banking infrastructure, or distrust in traditional financial institutions. These individuals are often marginalized, missing out on financial opportunities that many take for granted.
For a significant portion of the world's population, being unbanked isn't a choice but a reality. They often rely on cash transactions, which can be inconvenient and even risky. Without the safety net of a bank account, they are susceptible to theft and financial instability, creating a loop of economic vulnerability.
The Financial Hurdles they Face
Without access to basic banking, these individuals are saddled with numerous challenges. High transaction costs for basic financial services, lack of a platform to save or borrow money, and vulnerability to economic shocks are just a few of the issues. This lack of financial inclusion not only affects their personal well-being but also impedes community growth.
These challenges often lead the unbanked to turn to informal lending structures, like local moneylenders, who often charge exorbitant interest rates. This system can push them further into debt, making the path to financial stability even more challenging.
Cryptocurrency: A Financial Revolution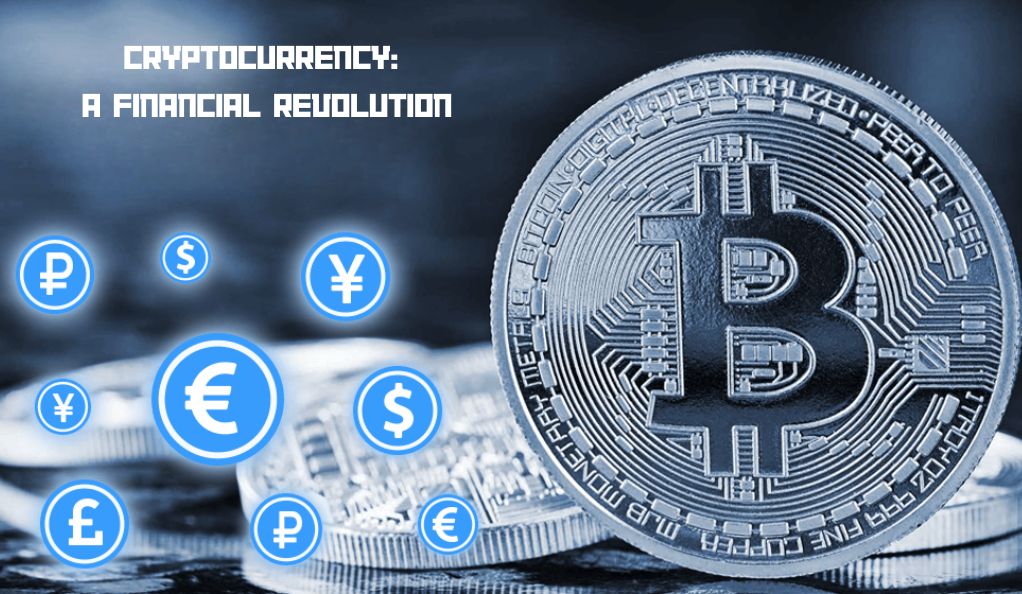 Basics of Cryptocurrency
Cryptocurrency, at its essence, is a digital or virtual form of currency safeguarded using cryptography. What sets it apart is its decentralized nature, ensuring it isn't influenced by governments or traditional financial institutions. With the dawn of Bitcoin in 2009, the world was introduced to a novel way to view and handle money.
The decentralized aspect of cryptocurrencies means that they operate on a technology called blockchain. This technology ensures transparency, security, and immutability of records, making crypto transactions safer than many traditional banking operations.
Advantages Over Traditional Banking
For the unbanked, cryptocurrencies present a unique opportunity. These digital currencies offer low transaction fees, ensuring that individuals retain most of their money. Transactions are also swift and can be conducted from anywhere, eliminating the need for physical banks.
Furthermore, the transparency and security provided by blockchain technology make cryptocurrencies less susceptible to fraud. This means that even those in regions with unstable economies or corrupt banking systems can securely save, invest, and transact money.
The Power of Decentralized Finance
How DeFi Offers Inclusion
Decentralized Finance, commonly known as DeFi, extends the promise of cryptocurrency to broader financial services. Through DeFi, users can borrow, lend, trade, and earn interest without traditional intermediaries like banks. This is particularly transformative for the unbanked, providing them with financial services previously out of reach.
DeFi operates on smart contracts on the blockchain. These contracts automatically execute when their conditions are met, ensuring fairness and reducing the possibility of human error or interference. For the unbanked, this means a fair chance at financial growth without the biases of traditional banking.
Benefits for the Underserved
The potential of DeFi in transforming the lives of the unbanked is immense. For the first time, they can access financial services like loans without the need for credit history. They can grow their savings securely, free from the volatility of local currencies.
Furthermore, with DeFi, cross-border transactions become smoother and more affordable. This is a boon for migrant workers who send remittances back home, ensuring more money reaches their families instead of being lost to high transfer fees.
Cryptocurrency in Action: Real-world Applications
Mobile-based Financial Solutions
In regions where traditional banking services are scarce, mobile phones are ubiquitous. Mobile-based crypto solutions are bridging the gap between technology and finance. With just a smartphone, users can set up a crypto wallet, allowing them to send, receive, and save money.
These mobile solutions are often designed with user-friendliness in mind, ensuring that even those new to technology can navigate them. They are particularly transformative in remote areas, where the nearest bank could be hours away, but a mobile signal is readily available.
Economic Activities via Cryptocurrency
Cryptocurrency isn't just reshaping personal finance; it's transforming business economics, especially in underserved areas. Local businesses can accept crypto payments, opening them up to a global customer base. They can also protect their assets from local currency devaluation by converting them into stablecoins or other cryptocurrencies.
This ability to trade globally without the constraints of currency conversion or international banking fees opens a world of possibilities. It leads to community growth, as businesses can source materials, products, and services from anywhere, ensuring the best quality and prices.
Future Impacts and Potential
Reducing Poverty and Encouraging Growth
Financial inclusion is a cornerstone in the fight against poverty. By introducing the unbanked to the world of cryptocurrency and DeFi, we are equipping them with tools to gain financial stability. With better control over their finances, they can invest in education, healthcare, and business ventures.
Beyond individual benefits, this inclusion stimulates local economies. Money that would have been lost to high fees or external moneylenders stays within the community, leading to reinvestment and holistic growth.
Empowering Global Communities
The ripple effect of cryptocurrency's growth will be felt worldwide. As the unbanked join the global economic community, they bring with them unique insights, skills, and resources. This creates a more diverse and interconnected global economy, where opportunities and growth are more evenly distributed.
With financial barriers dismantled, we can look forward to a world where collaboration is the norm. Communities, regardless of their geographic location or economic status, can work together, learn from each other, and build a more inclusive future.
Conclusion
Cryptocurrency, once a niche concept, has proven its transformative power. By bridging the financial divide, it's not only bringing the unbanked into the fold but also reshaping global economic structures. It's more than just digital money—it's a tool for empowerment, equality, and global progress.
FAQs
How does cryptocurrency differ from traditional money?
Cryptocurrency is a digital or virtual currency that uses cryptography for security and operates independently of a central bank or government.
Why is cryptocurrency beneficial for the unbanked?
Cryptocurrency provides easy access to financial services without the need for traditional banking infrastructure. It offers lower fees, security, and global reach.
What is Decentralized Finance (DeFi)?
DeFi refers to a system where financial products are available on a public decentralized blockchain network. It removes intermediaries and offers more access to financial services.
How can businesses benefit from cryptocurrency?
Businesses can use cryptocurrency for global trade, as a hedge against local currency volatility, and for investments, among other uses.
Is cryptocurrency secure?
While the underlying technology, blockchain, is highly secure, users must practice safe security measures, like using trusted wallets and keeping private keys confidential.
Risk Disclaimer
At cryptofolds, our dedication is to provide impartial and trustworthy information on topics such as cryptocurrency, finance, trading, and stocks. It's important to note that we are not in a position to provide financial advice, and we strongly urge users to engage in their own thorough research.
Read More